What is the Trefoil Guild?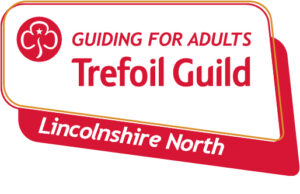 Offering practical help to Girlguiding in many ways, Trefoil Guild members support guiding worldwide and live the spirit of guiding.
Its aims are:
to keep alive among members the spirit of the Guide/Scout Promise and Law
to carry that spirit into the communities in which members live and work
to give practical, financial & moral support to Guiding and Scouting
Membership of the Trefoil Guild provides opportunities to meet with friends, develop interests, tackle new challenges, enjoy outings and holidays together and help with local, County, Region, National and International activities.
In addition to meetings at local level, there are also annual County events such as the Review, a Day Out, and an Annual Quiz enabling all members an opportunity to get together and have a catch up.
All ages are welcome to join us from 18 to, well, there is no upper age limit, so why not come along to a meeting near you or even start up a new Guild in your vicinity – you will not regret it!
For further information about the Trefoil Guild, the national Trefoil Website is very informative and has links to facebook. Please see the link below.
Find out more about the Trefoil Guild on the Trefoil Guild website →
Join the Trefoil Guild Community today!
Discover a community of adventure, fun and friendship.
Take your first steps today and register for the Trefoil Guild